FCW(Transparent PI/Hardcoating)
SKIET-FCW

Flexible Cover Window (FCW) SK ie technology's next-generation display material business has better quality and price competitiveness than competitors by securing advanced technologies of FCW material synthesis,
base-film manufacturing as well as precise coating technology

SKIET leads the next-generation display material industry.
Material business for next-generation display with
high growth potential
Flexible display market has high potential for changing display form factors
In 2019, SKIET announced to enter the foldable display material market aiming for the top-tier display players in South Korea and overseas.
FCW is expected to become a key technology in the market.
FCW Capa.: Demo Plant of 60,000 ㎡,
1st Commercial Plant of 300,000 ㎡
In 1Q of 2019, the transparent Pl film demo plant was completed.
Since April 2020, the commercial line has started operation
FCW is a core material for foldable display
FCW is a new-generation material, consisting of transparent Pl film and hard coat, to replace the glass cover window of foldable phones, IT devices and automotive displays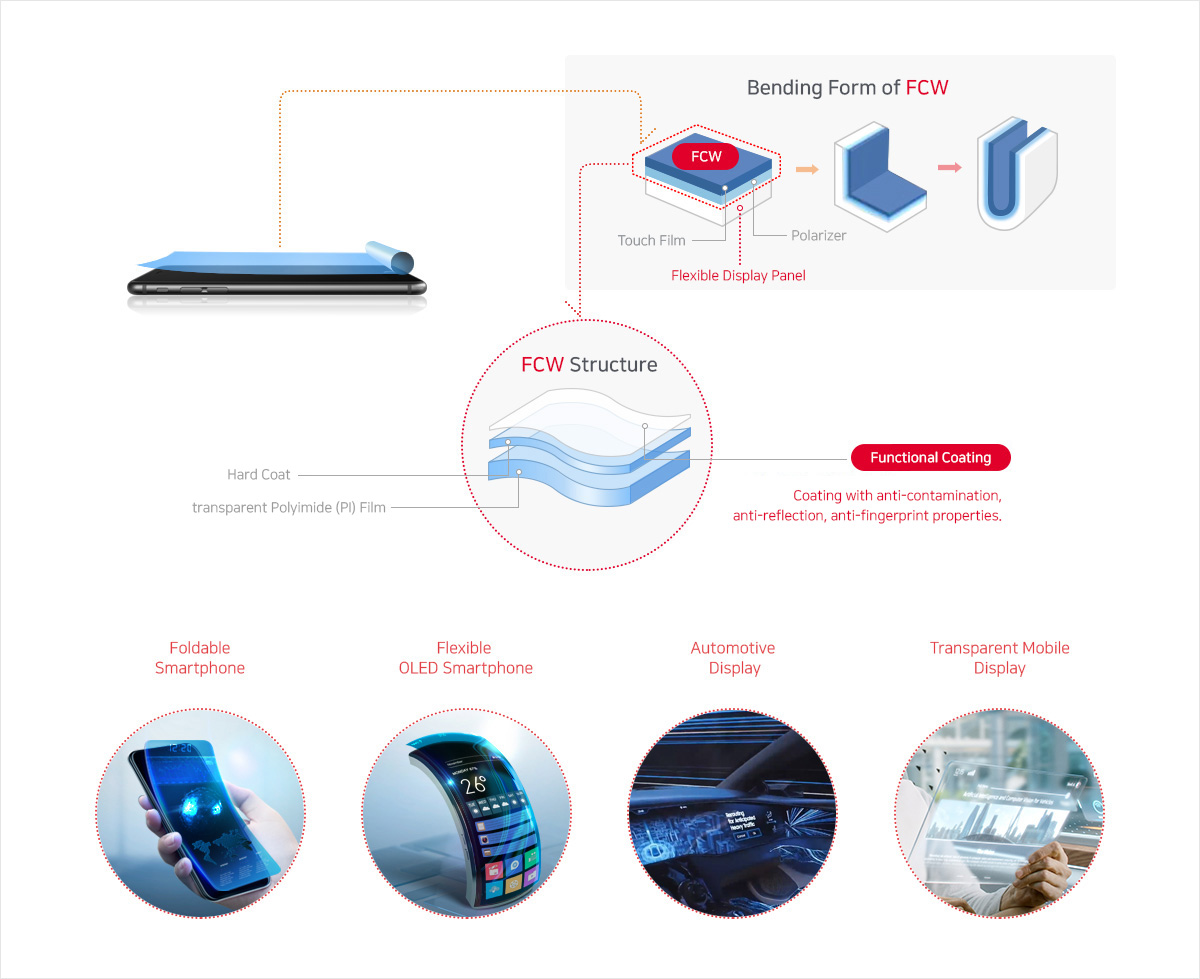 FCW foldable phone Bending Form of FCW
FCW 구조
Hard Coat
transparent Polyimide (PI) Film
Functional Coating
Foldable Smartphone
Flexible OLED Smartphone
Automotive Display
Transparent Mobile Display